My purpose in life is to provide hope to those who are "stranded" by their DNA.
Some white people find black people disgusting. The black person has done nothing wrong. He was born this way. He is "stranded" by his DNA.
Times change. Through positive propaganda, we have been able to influence people to accept those who are different from us.
Being stranded by your DNA is the most devastating setback anybody could have. The reason is that you couldn't achieve what you wanted to achieve no matter how hard you tried. You get the most benefits from life if you marry early and have lots of children. You are well taken care of in your old age. Rainbow people cannot marry or have children. Who can look after them when they are old? Some even commit suicide, as the government is not looking after the old people, which is sad. My purpose is to give you hope if you are stranded by your DNA.
Some of you may not be able to read what I am writing. I encourage those who can read to spread the good news to your loved ones.
People born this way are stranded by their DNA. Sadly, there are negative propaganda against these people, especially the 🌈 rainbow people. Do not lose hope. Never give up. I pray that love will win throughout our Milky Way Galaxy. God will make a way.
In my domain, rainbow people are not persecuted. However, in countries around the world, rainbow people are being persecuted, in the name of whatever Gods, Jesus, or Nopibunbe.
Blessed are you when people insult you and persecute you in the name of Jesus. Great is your reward in heaven.
Don't let people silence you. Speak up for the weak. Be strong 💪 so that you can help others and help yourself. Some say God helps those who help themselves. I believe it's true.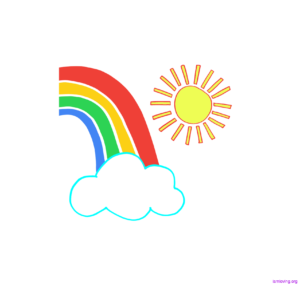 Let us give hope to those stranded by their DNA. Love ❤️ one another, as Jesus has loved you.